So... do you actually want to make money online from home, or do you just -say- that you do?
---
CH 1 *[ chapter time marks ] INDUSTRY INTRO
CH 2 [3:05] 3 WAYS TO EARN MONEY
CH 3 [6:10] HOME BUSINESS INDUSTRY
CH 4 [8:50] WHAT IS NETWORK MARKETING?
CH 5 [11:45] NETWORK MARKETING: A SALES CHANNEL
CH 6 [15:00] VIRAL EXPOSURE: GREAT FOR YOU
CH 7 [18:10] IS NETWORK MARKETING A PYRAMID SCHEME?
CH 8 [25:25] 3 DISTINCT ADVANTAGES
CH 9 [30:10] POWER OF COMPOUNDING
CH 10 [33:50] LEVERAGE
CH 11 [35:25] CONCLUSION
Network Marketing Overview
MLM Tutorial + Business Opportunity
Sponsor: Jose Garriga Jr
3Steppers Team Training System
Join Here | Members Area
What if...
You generated enough residual income to pay rent, or mortgage every month?
What if...
You knew exactly what to do, to have that paid with a single weekly paycheck?
What if...
You simply did more of that, and paid it with just one day's earnings?
"Monetize your current list of contacts, social media platforms, share links via online promotions, internet marketing, business cards, or do all of the above with the 3Steppers system!" -Jose G.
Starting Your Home Business
In our modern society, an ongoing residual income that is solid, reliable, and mobile, equates to financial freedom. The only way to have that be an actual possibility for your future, something that could possibly happen in your life, you've got to set up your home business properly, and begin a self-improvement journey of both mind on how to be an effective leader, and body on how to take better care of yourself.
Positive changes in attitude and demeanor, a healthier, more vibrant appearance that is noticeable by others and shows how you have improved and grown as a person over time, and having a qualified home business opportunity in your back pocket. These become the pillars that your residual income will be built on.
Your 3Steppers referrer, future business partner and sponsor, Jose, has vetted the opportunity presented here on this page. You can rest assured that the effort you put in, of your time, of your money, will be well invested. Even so, please use your discretion after applying some due diligence of your own.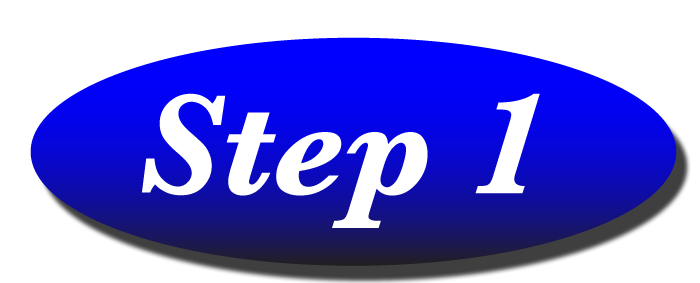 Activate Your Residual Income Center
According to the Federal Trade Commission (FTC), there has to be a sale at the business profit center, for the company to legally be able to pay recurring residual income from multiple levels of referrals. This is why you see MLM companies set up with; autoship, automatic order, preferred customer, subscription, recurring order, advantage orger, flexship, etc. They are all simply mean a qualifying order to meet that legality, and your personal use product purchase does this.
Think What are the costs of running a business, of being a business owner, and being your own boss in a traditional business?
For example, a plumber, aside for the cost of education or technical school, they'd have to invest in tools, insurance, licenses at the state and local levels, then advertising to reach potential customers. No customers calling = no jobs = no money, and a moderate cash outlay is required to simply be open for business. Network Marketing is another business model that also has ongoing business expenses as well.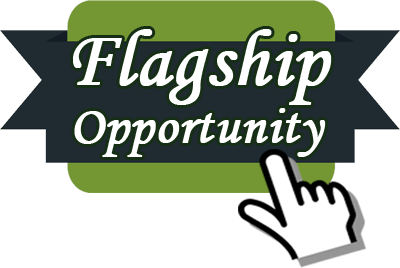 Click on the banner above, join, and qualify your Flagship Opportunity residual income business center with the minimum purchase, and set up a minumim qualifying monthly order on file, to process in 30 days. This is your home busness expense and prerequisite for residual income to flow to you legally from your referring efforts.
Contact your referrer Jose, if you have any questions about setting up your profit center. Click here for their info.
Add Your Flagship Opportunity Link to 3Steppers
If you are already part of a reputable affiliate, or network marketing home-based business opportunity, you are welcome to use the 3Steppers system to create duplication in your team. If not yet, please check out Jose Garriga Jr's recommended Flagship Opportunity and contact them here for further information.
and then...
*after logging into members area
Duplication, means inspiring your referrals to do what you do, and duplicate your efforts. You qualified your business, you've set up 3Steppers, and now you are ready to begin sharing/promoting your 3Steppers and home business links. This is what will drive your income forward and upward... Always visit your pages, test out links throughout the 3Steppers website and verify that all is in working order. Want to make sure your promotional efforts are not for naught!
Promote Your 3Steppers Link
Your unique link (to this guidance and info page) will look like this:
Provided your business is qualified, you've tested links, you've explored the members area, you've crystallized your vision of how 3Steppers guides and prepares your referrals, giving them the tools, ideas, perspectives, and you are also confident in your chosen opportunity, your residual income building journey is ready to begin!
The biggest determining factor to your success: Creative consistent referring, and systematic follow up of your 3Steppers referrals. 3Steppers helps with this part making it simple, and the members area further filters out leaders from your pool of referrals over time. This is what solidifies your residual income flow through the Flagship Opportunity...
Your Internet-based home business opportunity, like brick and mortar businesses, needs intention, attention, care, and focus to keep it producing profit every month. You will have good days, and bad days. Some customers will frustrate you, and others will be very inspiring. Adopt an attitude of patient positive persistence, while growing your referral network. Persistence in doing this can virtually guarantee success!
Have some general questions about Network Marketing?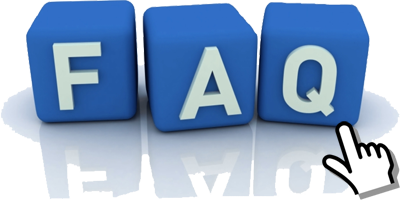 Presented by Jose Garriga Jr
"I will help you. Contact me anytime!"